The Everest region has been a Mecca for hiking, trekking and climbing enthusiasts ever since Mount Everest was first ascended in 1953 by Sir Edmund Hillary and Tenzing Norgay Sherpa. Apart from a fantastic array of snow giants and world class hiking trails, the Everest region trekking is also popular for the legendary hospitality of the local Sherpa people. Trek in Everest region is the best way to explore mountain people's lifestyle, ancient monasteries, culture and their beliefs. Shepra peoples of this region are very friendly, hardworking and humming activity. Mostly, Everest summiteers that hold world records are from this region. The meaning of Sherpa is the people who were coming from eastern region which is Sher means Eastern and Pa means people comes from.
It is located in northeast of Nepal. The park is serene of hardy terrain with deep gorges, glaciers and gigantic rocks. The Sagarmatha National park spread over an area of 1,148 sq. km and ranges from 3,300 mtr (11,000 ft) to 8,848 mtr (29,029 ft) which is the highest place on earth. The park is home to the musk deer, Derow, Ghoral and Himalayan Thar as well as red-billed chough, impheyan pheasant, blood pheasant and yellow billed chough. The prime attraction of Everest region trekking as name suggest, is the Mount Everest having Nepali name Sagarmatha is the highest peak in the world which is 8,848m from the sea level. It is also the home to two eight thousanders Cho Oyu (8,201m) and Lhotse (8,516m) besides several other famous peaks above 6,000 m. Everest region trekking makes everybody self-pompous because being near and around to the highest part of the world provides a sense of bliss and glorified achievement. Trekking in Everest region is a combination of easy and challenging trek such as Everest Panorama, Gokyo Lake, Everest Base Camp and Everest Three High passes trek which are frequently popular trails for the adventure enthusiastic trekkers. Trekking to the Everest region is depending on the route which you have chosen comparing from 5 days to a month long. In this region, you will get chance to see blooming national flower of Nepal if you are around flowering season. It is rhododendron flower which is called Lali Gurans alike in Nepali.
Bellow are the popular trekking trails of Everest region in Nepal.
ITINERARY
Arrival in Kathmandu.Transfer to hotel
We would heartily like to welcome you the capital of Nepal. Your very 1st day in Kathmandu we will pick you up from the Airport and transfer you the hotel of your choice. Our representatives will be giving you a short briefing about the trek preparation and then let you rest for the evening because the next remaining days are going to be rush for you. Overnight at hotel in Kathmandu.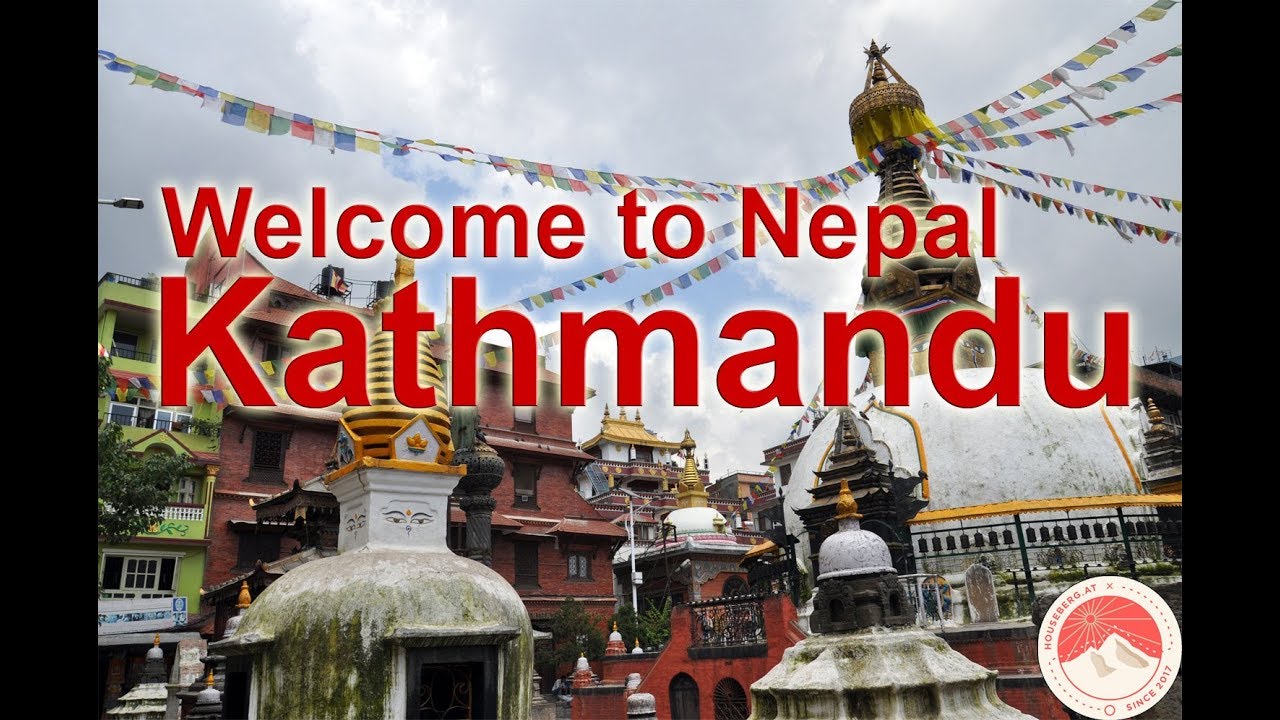 Fly to Lukla, trek to Phakding (2652)
Early morning after breakfast we will catch the earliest flight to Lukla. We will meet our remaining team at the airport and from where our Everest region trek begins. From Lukla, our journey to Phakding begins with a spectacular Himalayan scenario, suspension bridge, and flowing of Dudh Koshi river right at the bottom of the valley. We will encounter with various Tibetian culture and arts including the one with hundreds of scriptures carved into a stone block. After 3- 4 hours of walking we will reach the destination of the day Phakding where we will be spending the night.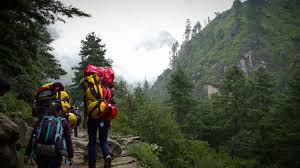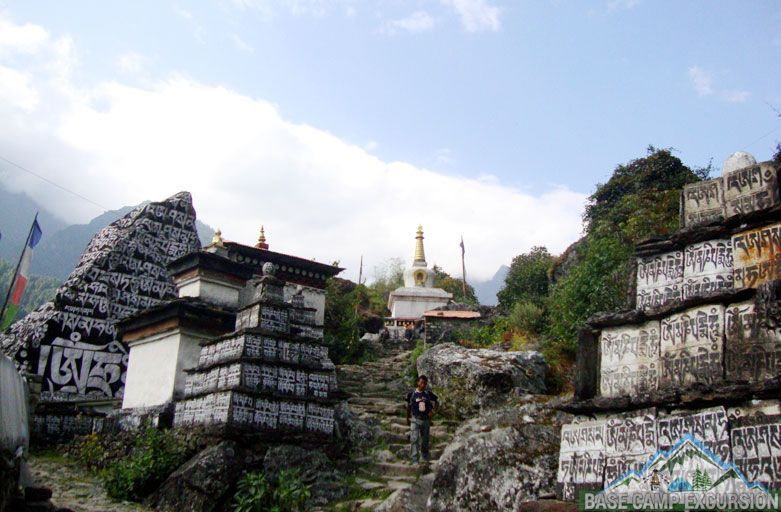 Trek to Namche Bazar (3446m)
Waking up in the Himalayas with the great view, today we will be heading towards Namche Bazaar which is at the distance of 7.4 km. The trails are longer and the routes are much more challenging than that of Lukla to Phakding. Our trail passes through pine forest and continues to walk towards the suspension Bridge over Dudh Koshi River. Today, we will cross a number of suspension bridge throughout the day and encounter with a number of other tourists, localS, yaks and porters as this is one of the busiest routes. After 2 hours walk from Dudh Koshi, we will pass chumba and reach Monjo village. Soon thereafter we will approach the entrance of Everest National Park for a brief permit check and then descend to Dudh Koshi and Bhote Koshi rivers and ascend to the beautiful town in Everest region Namche Bazar. Overnight in Namche Bazar.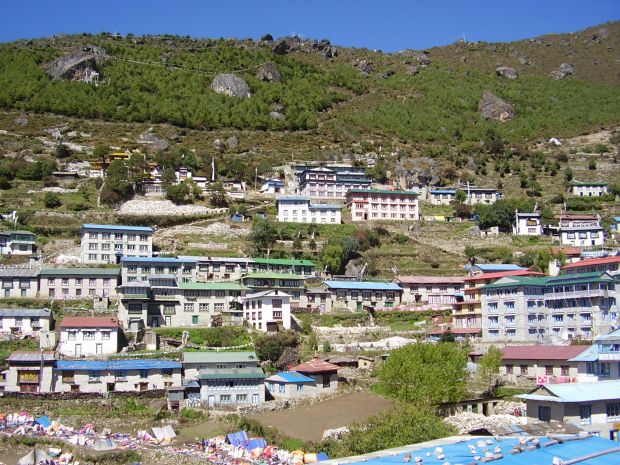 Acclimatization at Namche Bazar (3446m)
Namche is probably the biggest town in Everest Region and today our journey includes this town exploration. This is the place where you will get all sorts of facilities such as internets, cafes, ATM, Shops, restaurants which might be rarely available in other areas. Today we will be rarely walking, unlike other days. Our walk will be towards the Sagarmatha National Park which is UNESCO listed heritage in Nepal or else you can even explore the Sherpa Museum in Namche Bazar. Another option includes 2-hour walk to Everest Viewpoint or explore the monasteries, culture and tradition of Sherpas living in Namche Region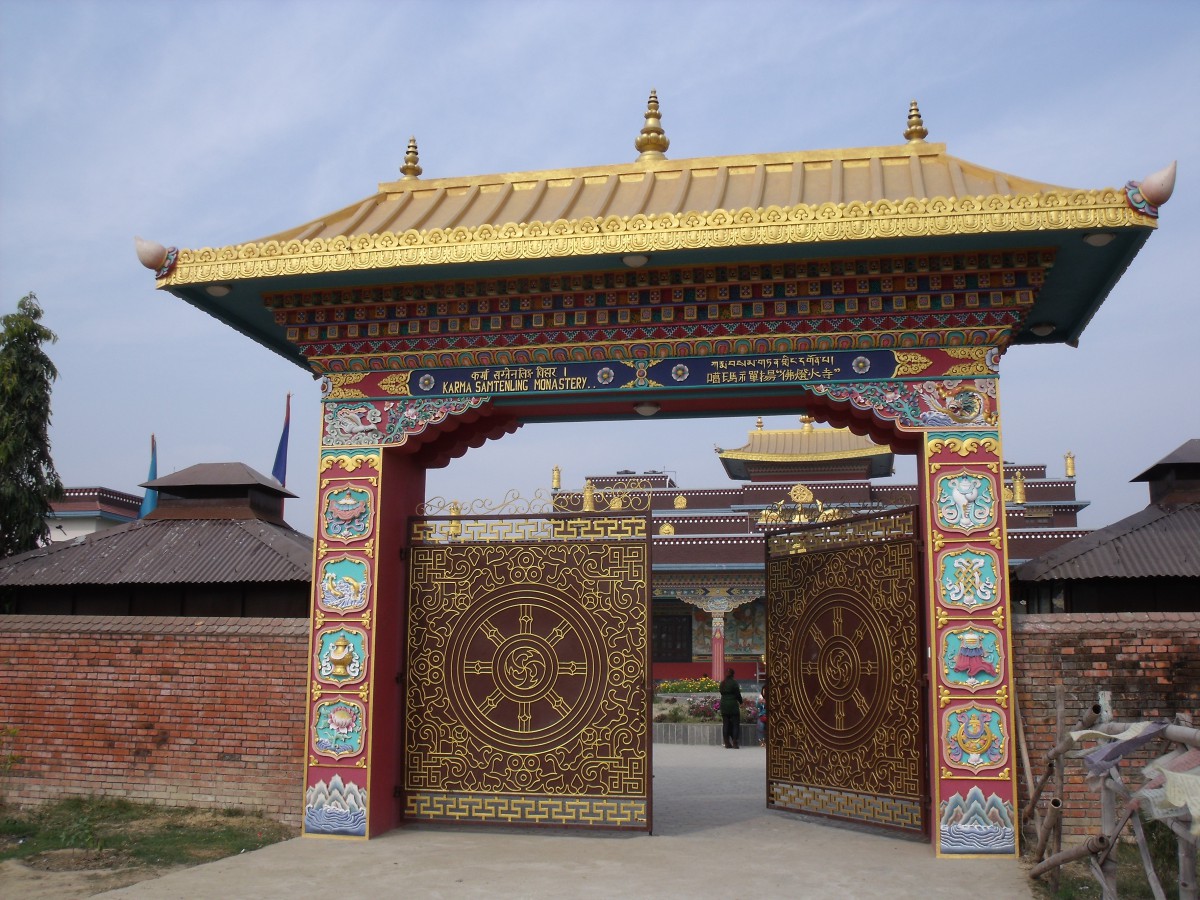 Trek to Tengboche (3820m)
Our 5th day of trekking leads us to Tengboche one of the villages in Khumbu region which is popular for its monasteries. Early morning after breakfast we will trek to Phunki and from there we will ascend towards Tengboche village with the breathtaking views of Himalayas – Everest, Lhotse, Ama, Nuptse and many more along the way. A short walk takes us to the river and across the river there will be a continual uphill trek which leads us to the destination of the day Tengboche village. We will stop in on the Tengboche monastery which is one of the largest monasteries in the Khumbu region. We can observe a Buddhist religious ceremony if we reach Tengboche by 3 pm. Overnight in Tengboche.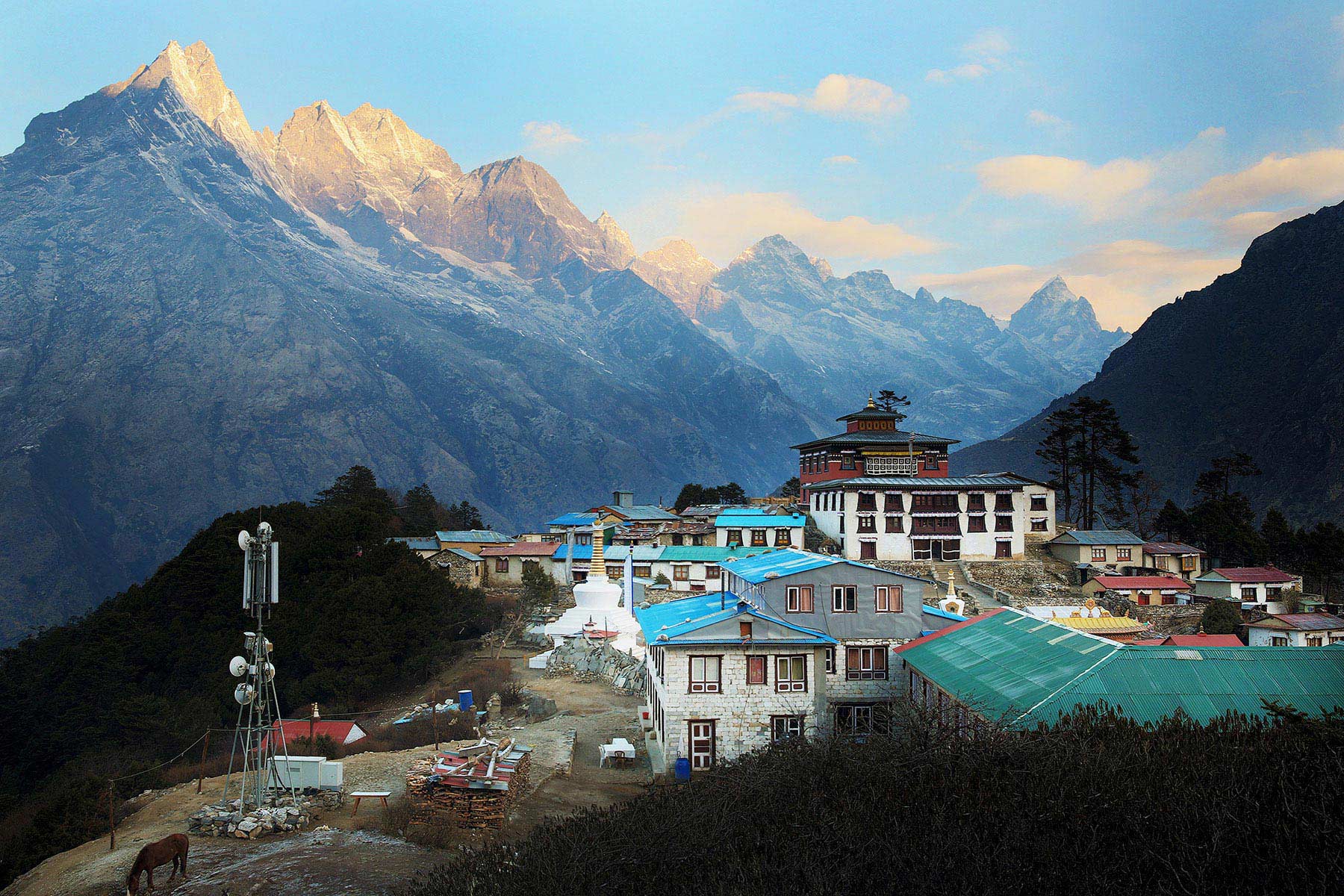 Trek to Dingboche (4410m)
Today the trek will be out of the forest to the rocky high country. Early morning after breakfast, we will walk towards rhododendron forest to Deboche followed by the bridge over the Imja Khola and reach Pangboche village which is one of the biggest settlement villages of Sherpas communities. We will be heading towards Pangboche Monastery choosing the upper Pangboche trail which offers the majestic Himalayas views. The trail will be difficult but the admiring view of the Himalayas – Mt. Everest, Lhotse, Ama, Thamserku and Kwangde make our trail worth it. We will continue our walk o Imja valley and Lobuche River which will leads us to Dingboche, one of the most beautiful villages with barley potato and buckwheat fields. Overnight in Dingboche.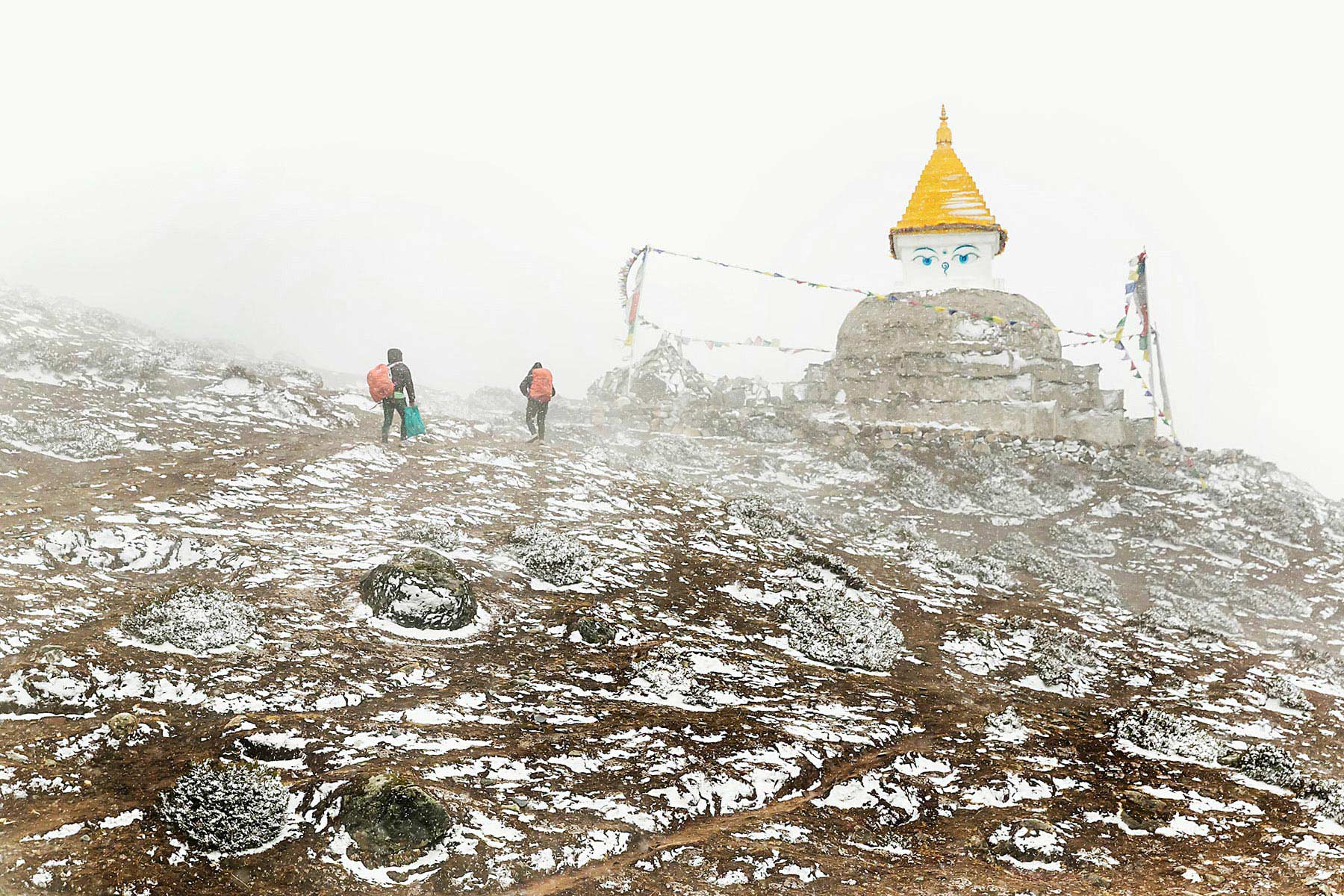 Acclimatization at Dingboche
Dingboche is one of the villages to be accustomed because of its new environment, natural scenario, culture and tradition, monasteries, which one will value till lifetime. Dingboche is the Sherpa village in Khumbu region in the Chukhung Valley which offers you the splendid view of the Himalayas including Mt. Everest, Lhotse, Mt.Tawache, Ama, Dablam, Pumari etc. the view of these Himalayas will cure away all your dizziness and tiredness. You can even make this acclimatization day more interesting by hiking 2-3 hrs to Nangkartshang peak and view all the breathtaking Himalayas which can be seen through this point. Besides, you can explore the Makalu Barun National park along with the high pass of Amphu Laptsa and Island peak. Overnight in Dingboche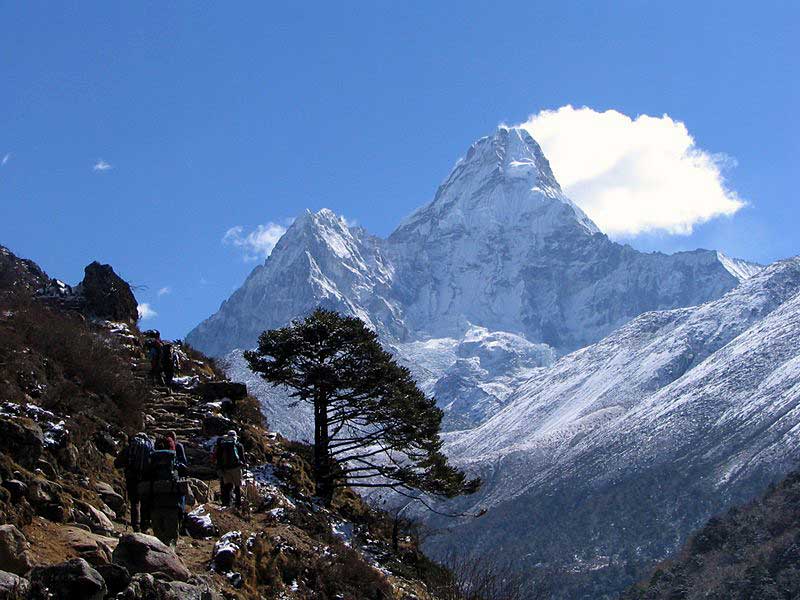 Trek to lobuche (4930m)
The trek will be intense due to a higher altitude. After 3-4 hrs walk across a wide pass from Lobuche we will reach Dungla. We will pass through Campsite of 1st Everest Expedition and come closer to the view of Mt. Pumori crosses a stream and ascend to Duglha. From Duglha we ascend to the steep terminal moraine of Khumbu Glacier to Chupki Lhara, a ridge to provide majestic views of Mountains. Here are the memorial stupas with prayers flags and stones which are memorial shrines to all the climbers and trekkers who lost their lives on Everest Journey.the next part of our trial drops to Khumbu Glacier Moraine which offers the views of peaks including Khumbutse, Lingtren, Pumori and Mahalangur Himal.overnight in Lobuche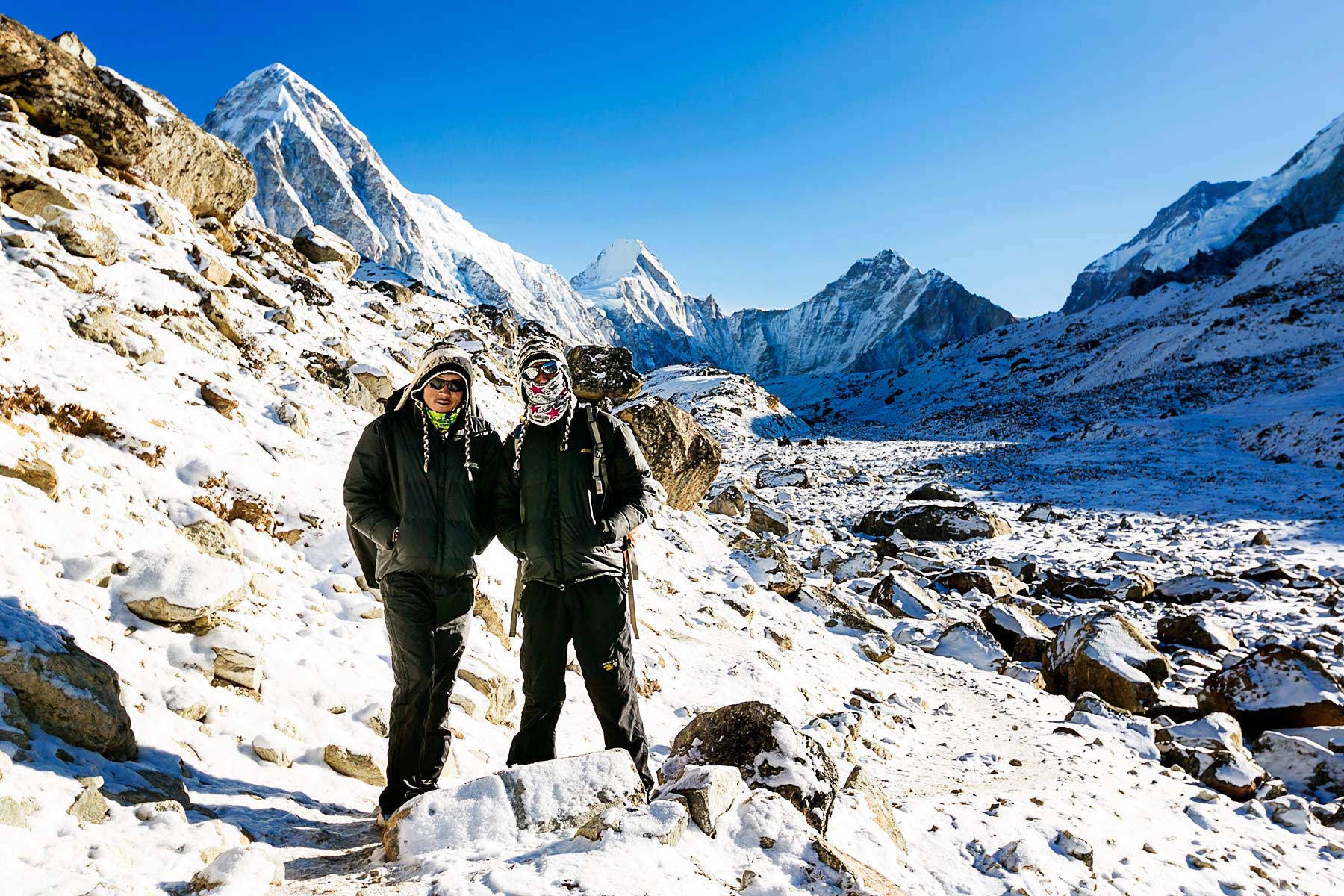 Trek to Gorak Shep (5140m) & trek to Everest Base Camp (5364)
Our titled destination is here. We will finally make our way to the Everest Base Camp today. The trials are not as much difficult as we will be ascending and descending mostly on glacier path. We will reach the famed Khumbu Glacier and icefall, located on the slopes of Everest. As we approach the base camp we will be viewing the incredible views of the gently round ice towers on the upper part. Unbelievable majestic views of nature with the ice-capped peaks around makes our journey to the base camp much more memorable. We will walk back toward Gorak shep after completely being drowned by the Everest view. Overnight in Gorak Shep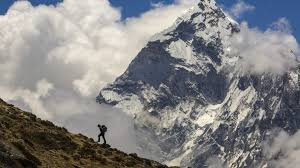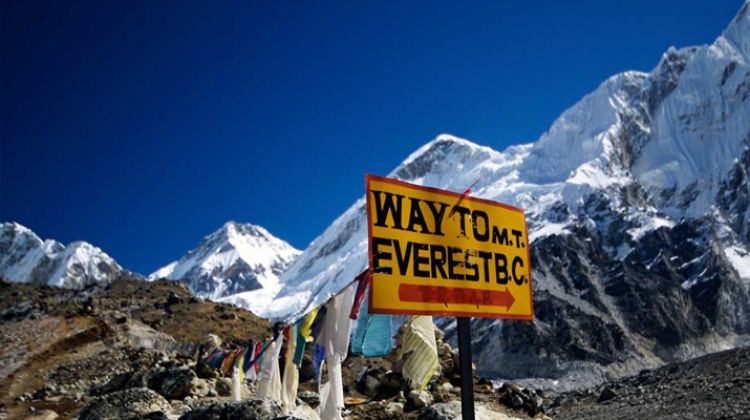 Trek to Kalapattar (5554m) & back to Pheriche (4243m)
Kalapathar means Black stone and today our journey will be towards Kalapathar. We will wake up before dawn today and walk towards Kalapathar. The temperature will be cold and most likely chilly winds. We will be blessed with the spectacular view of Nuptse, Changtse, Lingtren with the rise of the sun. Besides a view of the world's tallest mountain early in the morning with the sunrise view is really amusing. this will let you the opportunity to capture the amazing view of the mighty Himalayas. After spending some time at the summit of Kalapathar, we will move back to Gorekshep for breakfast. We will bid our farewell to Gorekshep and descend towards Pheriche.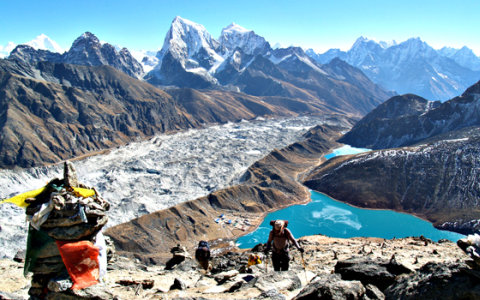 Trek to Namche (2840m)
Pheriche to Namche Bazar is 6-7 hour trek with the distance of 20km. Today we walk on a trial of up and downs, we will descend through hillside field with a wonderful view of rhododendron forest and cross over the Dudh Koshi. With the wonderful view of Mountains peak and pine forest, we will rapidly descend downwards the destination of the day Namche Bazar where we will be spending our night.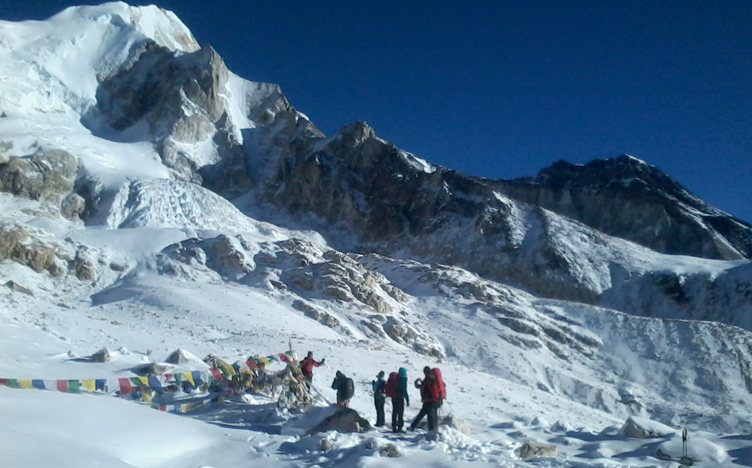 Trek to Lukla
Today the trail is mostly downhill alongside the Dudh Koshi River. We will cross several Bridges today. The trial will be familiar and we will visit some of the monasteries which we have missed before. We will pass through several villages and finally reach our destination of the day Lukla. Overnight in Lukla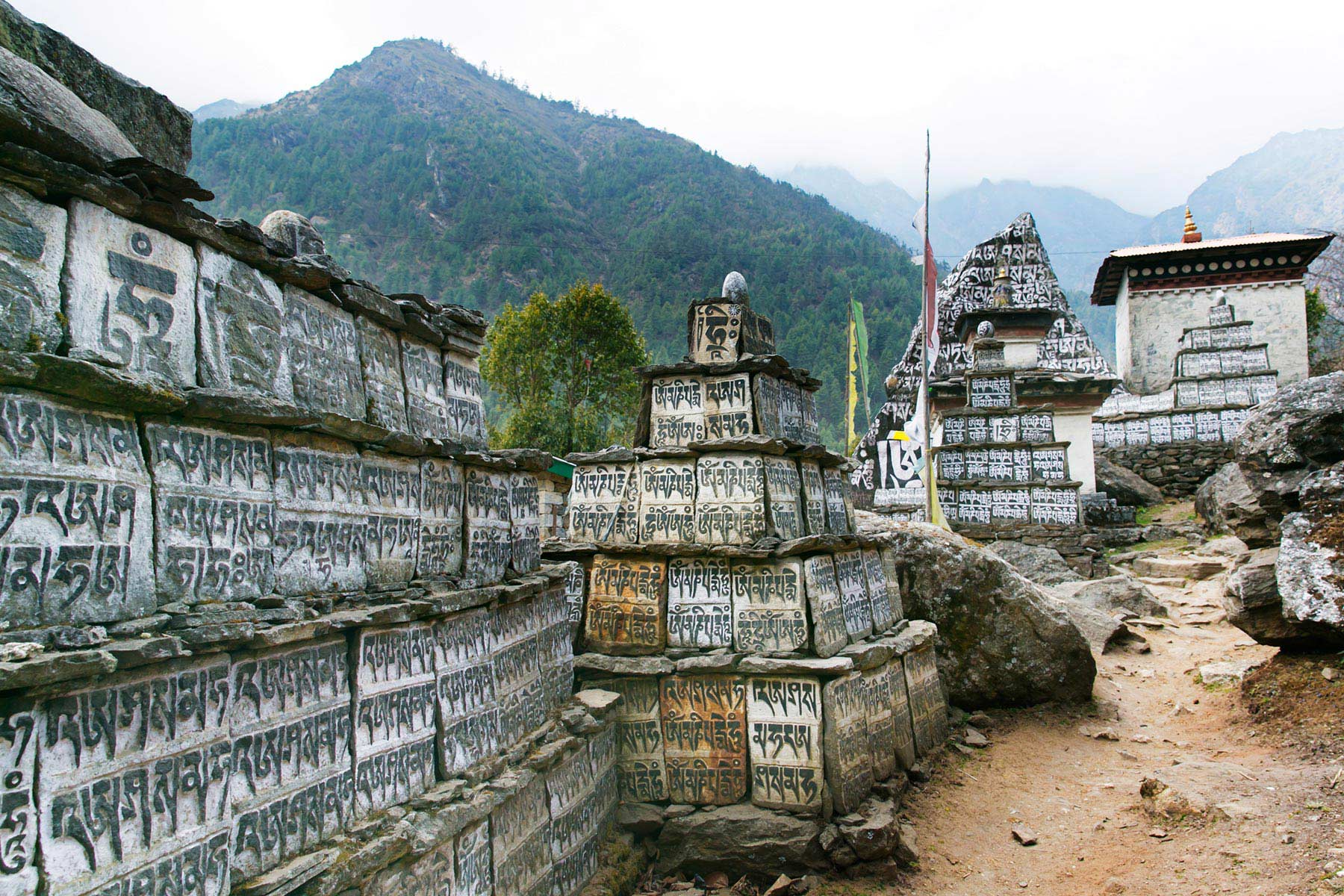 Fly back to Kathmandu (1300m) & transfer to hotel.
We will catch an early morning flight to Kathmandu from Lukla. We had a long journey, an intense trial so, today we will take it as a rest day from our long and beautiful trail. Today is the rest day of Everest base camp trek. Today you can either take a time to see your captured memories of your long journey or can refresh walking around the city or do some shopping. Overnight in Kathmandu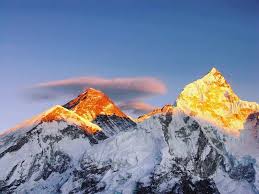 Free day in Kathmandu
Kathmandu, the capital city of Nepal is one of the cities popular for tourist destination because of its preserved cultural heritage sites. Therefore, today you will be free to explore around Kathmandu, explore the UNESCO listed heritage sites as well as visit the museum where ancient treasures are preserved. You can even do some shopping's and enjoy your late night in Kathmandu Durbar square. Overnight in Kathmandu.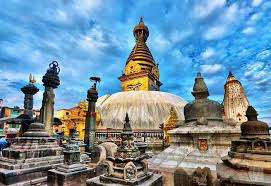 Final Departure.
Today is your final day in Kathmandu. Our representative will drop you to the international airport and we wish for your safe journey.
INCLUDES AND EXCLUDES
Includes
Pickup and drop from the airport and Hotel.
Domestic flight ticket during your trekking journey
Accommodation of lodges, hotels/ homestay
Trekking permit fee
Entrance fee to tourist areas
Porter fee
Trekking guide
Farewell dinner before departure
Equipment for the trekkers
Food and accommodations
Excludes
International airfares and Nepal visa.
Emergency rescue evacuation if required
Extra porter and extra luggage
personal belongings and shopping
Meals during the trek.
Any alcoholic beverages and your personal expenses such as laundry and phone bills etc.
Gratitude for guide and porters.