Trip Highlights
Exploration of Newari culture
Indrasarovar Lake
Wonderful homestay experience
Splendid views of Bheda farm
A close exploration of ancient remarkable history along with art and architecture.
Trip Overview
Markhu, a beautiful place in Makwanpur, is popular for Indrasarovar Lake's beautiful view and delicious fishes. The lake includes boating which charges US$ 1.5 per head for half and hour boating and it can be extended with the increase in price. Markhu includes impressive villages, small green forests, stunning waterfall, thrilling suspension bridge and some stone steps along the way. After a short walk from Markhu, we reach the Bheda Farm (Sheep Farm) which is the key attraction point where the doom shaped hill locks with green pasture land poses a vibrant beauty for this place.
Chitlang is an ancient Newar settlement dating back to Lichchhavi era. It is 9 kms far from Markhu. Some of the major attraction of this area is Newari houses, art and architecture, stupa and chaitya as well as the village itself. It holds the ancient memories of Prithvi Narayan Shah as he committed to capture the Kathmandu city after seeing the beautiful view of Kathmandu from Chitlang. Chitlang is also famous for the organic village resort and the Pear Garden.
ITINERARY
Trek to Markhu (23.2 kms)
After heavy breakfast in the hotel, we take a short drive to Pharping along with the scenic environment of Kathmandu city. The drive takes maximum 1 hour to reach Pharping. Then, we start our walk from Pharping passing through the impressive villages, stunning waterfall, small green forests, slopy way and stone steps along the way to Kulekhani. Since Kulekhani is popular for tasty fish, we have a short break and eat our lunch over there. Then we start 2 kms walk to Markhu. We will enjoy the sunset sitting on the cliff of Markhu and inhale some fresh air. We do an overnight in the lakeside hotel inclusive tasty dinner and a campfire.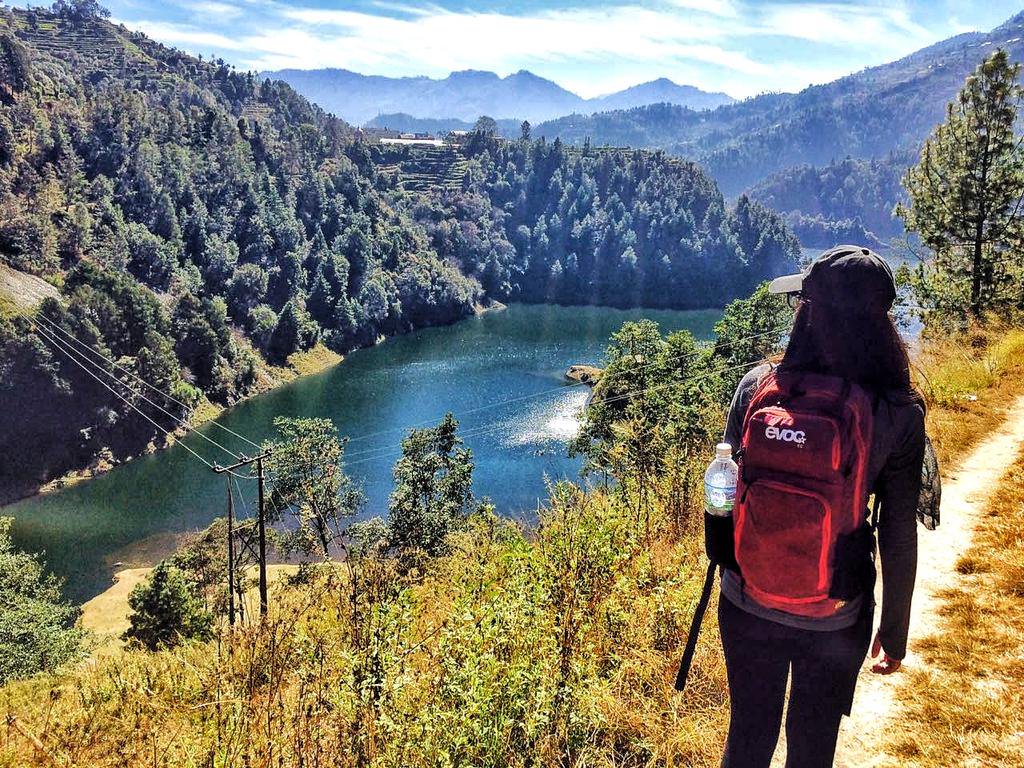 Trek to Chitlang (11.7kms)
After breakfast in the morning, we start our journey to Chitlang passing through the Sheep farm, one of the key attraction points where the doom shaped hill locks with green pasture land poses a vibrant beauty for this place. We visit the sheep farm for a while and again continue the walk. After reaching Chitlang, we have a visit to the Pear garden. Then, we move to our tent and have special thakali dinner.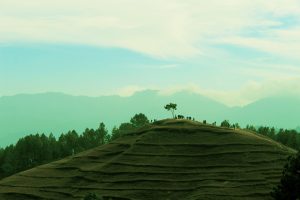 Back to Kathmandu (26.7 kms)
Early morning, we start our walk from Chitlang after having breakfast viewing the beautiful Kathmandu valley along the trek. After walking 26.7 kms, we reach Kathmandu.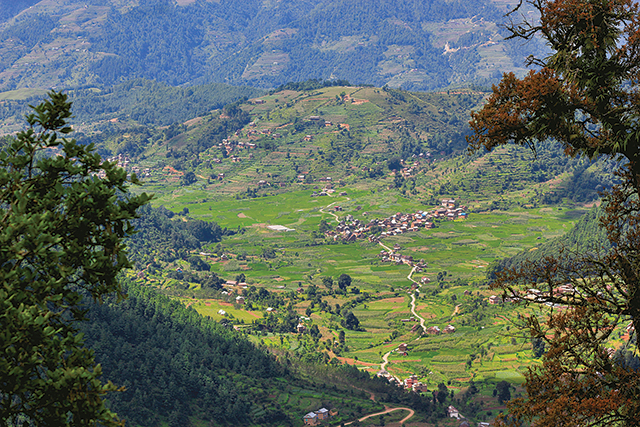 Includes and Excludes 
Includes 
Airport pickup and Transfer to hotel by private car
Kathmandu sightseeing
Accommodation in Kathmandu, homestay in Markhu and Chitlang
Road tax, Driver allowance etc
First aid medical box
Excludes
International Airfares and Nepal Visa
Meals during the trek
Entrance fee for the monuments
All kinds of Drinks (Alcohol, hot, cold drinks)