Trip Highlights
Exploration of Tibetan Buddhist Culture and Tradition
Ancient Monasteries and Gumbas
Splendid view of Mountain peak and other Natural Scenario
Kali Gandaki River
Exploration of rural life in Nepal
Kathmandu and Pokhara sightseeing
Mustang "The Lost Kingdom"
Mustang is popular among the visitors by its name itself. One of the most visited place by both national and International tourists. Mustang is considered as the land of Lamas and Buddhism, and a Himalayan kingdom.T he trip starts with Kathmandu sightseeing and ends at Kathmandu as well. Along with Kathmandu, you will get to explore the famous tourism cities in Nepal like Pokhara, Jomsom and pilgrimage places such as Muktinath. Mustang was open to the trekkers and visitor only in 1990 which is why it is considered as the Last Forbidden Kingdom. Mustang is considered as the land of Lamas and Buddhism, and a Himalayan kingdom.
Mustang lies in Northern Nepal Covering an area of 3573km with it's headquartering on Jomsom. It extends northward on the Tibetan plateau. It is popularly known as "The Himalayan Kingdom" or "The Mountain Desert". Mustang was once a forbidden Kingdom bordered by Tibetan plateau and sheltered by some of the world's tallest peaks. Until 1992 Mustang was restricted area for tourism. The word Mustang was derived from the Tibetan word meaning "Plain of Aspiration". Kali Gandaki valley forms the border to east and west. Kaligandaki River, George, various ancient Gumpas and stupas, Tibetan culture, various caves, the deserts with green vegetations around, the splendid view to Mount Annapurna and Dhaulagiri, Nilgiri are the major attraction of this area.
ITINERARY
Arrival in Kathmandu
Your very 1st day in Kathmandu, You will be picked up by our representatives from the airport and transfer you to the hotel in Thamel.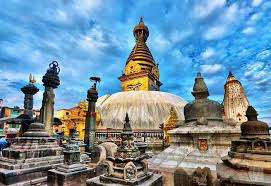 Drive to Pokhara
Early morning after breakfast, you will be leaving for Pokhara another famous city in Nepal which is famous for its natural Beauty. The 7 hours drive through classic mid hill way and mighty Trishuli River with their sandy beaches and the villages show you some of Nepal's finer attraction. You will be exploring some of the sites of Pokhara. Overnight at Pokhara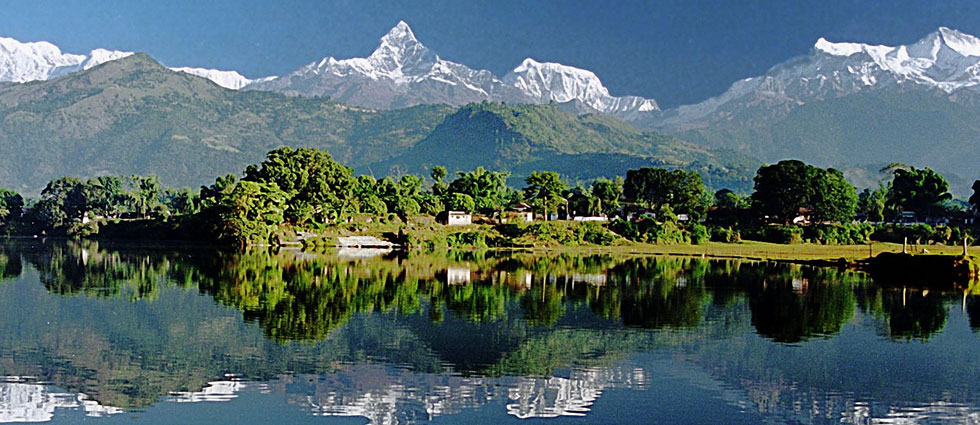 Fly to Jomsom and trek to kagbeni (2847m)
You will be leaving for Jomsom from Pokhara earliest flight. It takes about 15 min to reach Jomsom from Pokhara. The upper part of the Kali Gandaki region can be explored through Jomsom. From Jomsom, you will begin your trek to Kagbeni, gateway to upper mustang through the trails and lunch and overnight at kagbeni.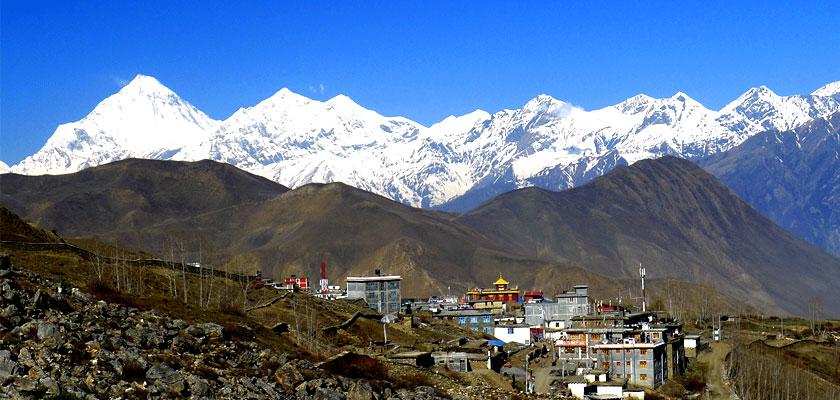 Trek to Chele (3,050m) 5-6 hrs walk
Today the trek will be longer as we will be walking for about 5-6 hours as the distance from kagbeni to chele is about 15 km. Trekkers passes through Kalobhir and reach Tangbe village which is major settlement are for Gurungs. The major attraction of this village is the apple orchards, buckwheat field. From Tangbe, the trek will continue to Kaligandaki Bridge through chhusang villages. After crossing over Kaligandaki Bridge you have to manage climbing uphill to reach the destination of the day "chele". On your way to chele from Kagbeni you will explore the cultural influence of Tibetian along with a majestic view of Nilgiri and Tukuche peaks. Overnight at chele.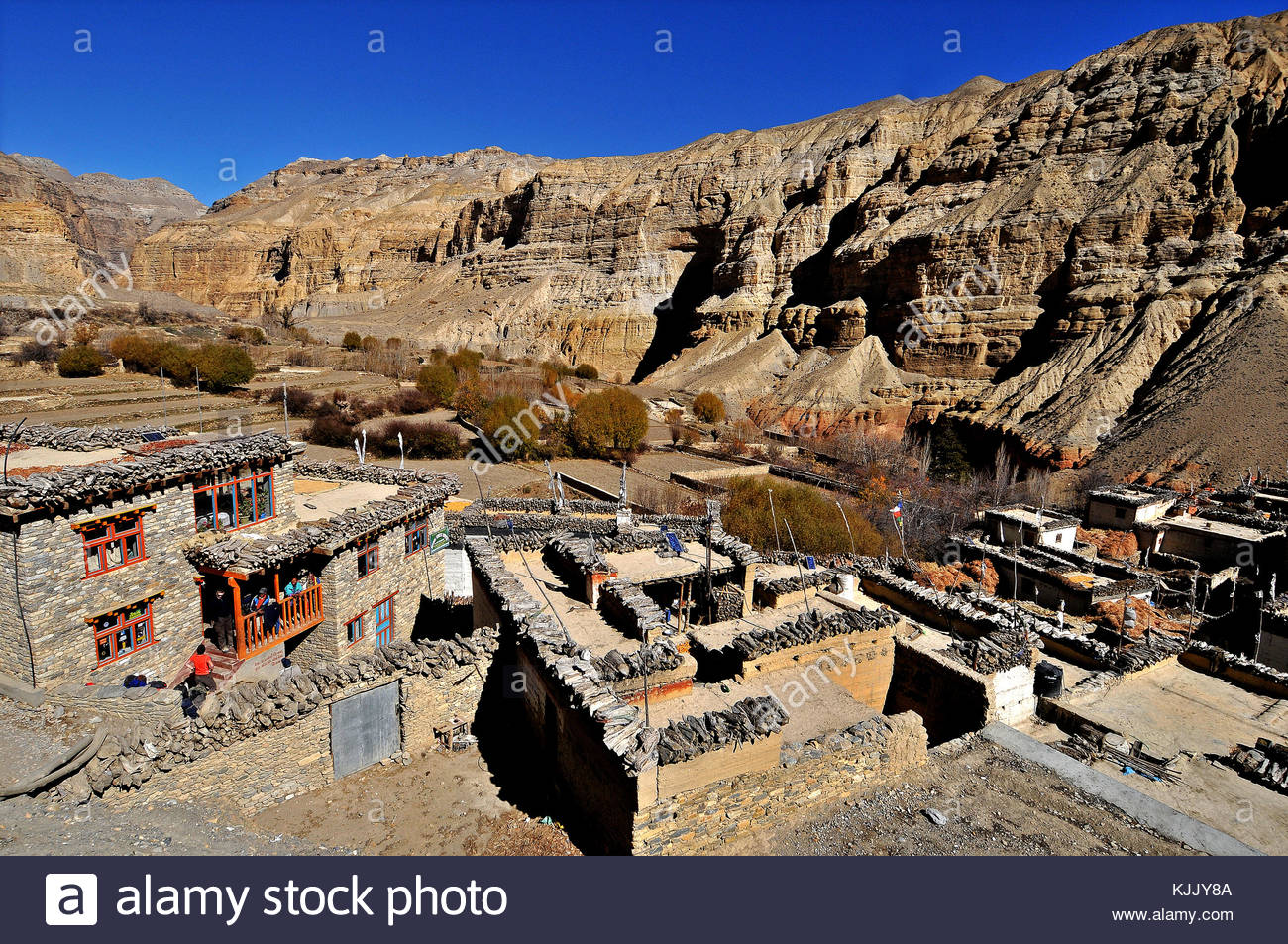 Trek to Syangboche (3,800m) 6-7 hrs walk
After breakfast, we will start our journey to Syangboche which is 11.5 km and about 6-7 hour walking distance as the trail is a mostly uphill walk. Spectacular mountain views, beautiful landscape, villages of Ghyakar and Samar and Chungsi cave are the major attractions of this trek. There are two routes after Samar village to reach syangboche one via Bhena and Yamda la another via Ranchung cave monastery. Either of the ways brings the spectacular natural scenario and let you explore the cultural influence of these regions.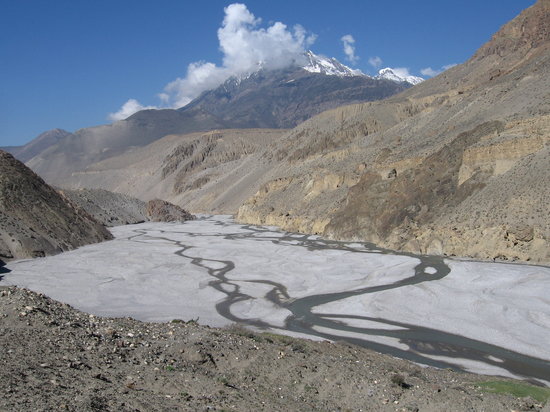 Trek to Ghami (3,520m), 5-6 hours
Day 6 of our Mustang tour starts with breakfast at Syangboche. Today we will set our destination from Syangboche to Ghami which is 9.3 km and takes about 5-6 hours walking distance. Tamagaon, Ghiling, Chhunggar and Jhaite village are the traditional route from Syangboche to Ghami. The best view of Mount Annapurna, Dhaulagiri and Mustang valley can be seen through Nyi la 4020m. After a certain walk, we will come across Ghami village which is 3510m above the sea level and the major destination of today's trek. This valley embraces the Tibetian traditional art, the stunning view of the peaks, barley and buckwheat field in the middle of a cold desert as well as the sky which seems really near to the ground.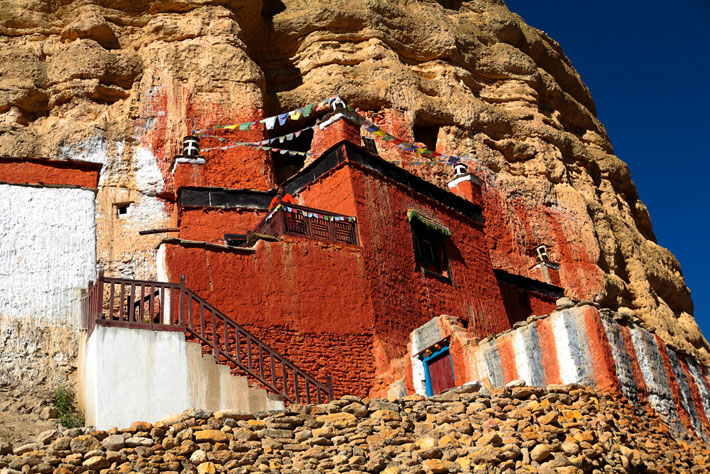 Trek to Charang (3,560m) 4 hrs walk
Ghami to Charang is another trail that excites you the most. After half an hour walks from Ghami we will see the longest ancient mani wall Of mustang which is one of the popular places over there. This trails even hold great historic importance as it marks the history of the soaring red cliff which tells the legends of Padmasambhaba. 4 hours walk will lead you to the wonderful village of charang where you can visit ancient monasteries and white place of charang which is considered as the heritage in Charang.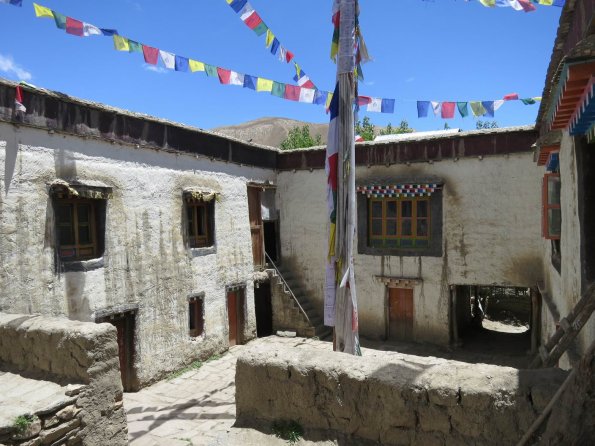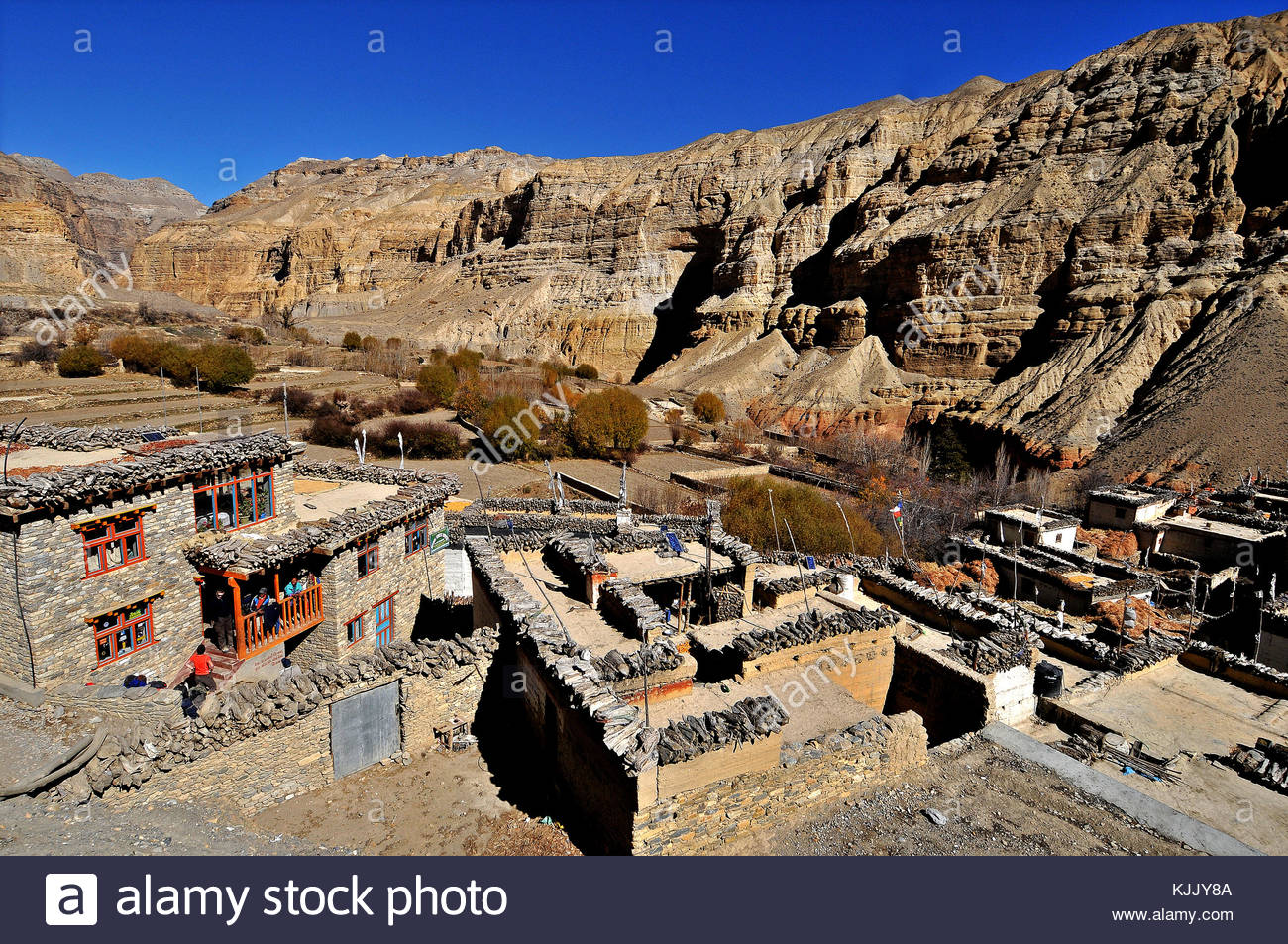 Trek to Lo-Manthang (3,840m)
The distance between Charang to Lo Manthang is about 11 km which takes about 4-5 hours walking distance. Early after breakfast, we will start our journey to Lo-Manthang and the walking trails are flat and wide which makes walking easier than before. This route offers you the best views of adventure along with the rural life. Lo La is the highest point in between Charang to Lo-Manthang from where you can catch a first glimpse of the Lo- Manthang.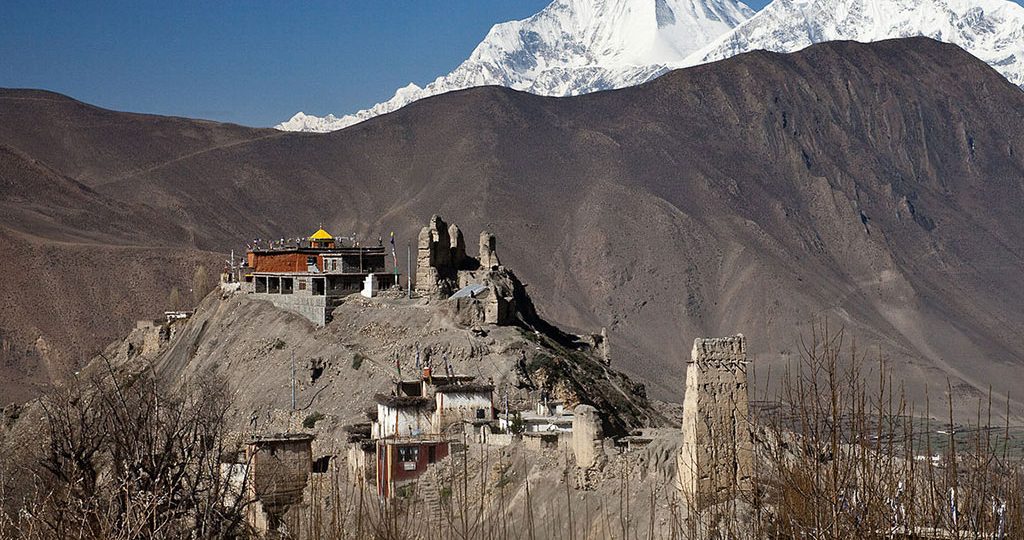 Exploration of Lo-Manthang
One of the must not miss the city in upper Mustang is Lo- Manthang. It is a city with cultural and historical importance. It is the capital city of Mustang where the settlement is less with 150 houses. It is a city with the finest Buddhism stupas. Four major monasteries 14th-century palace imposing 4-storey building are its major attraction. you will be free to explore these heritage sites today. After breakfast, your guide will take you to chhosar where you will be able to explore Nyphu Cave Monastery at the side of the soaring cliff, 2500 years old Jhong skycave and prehistoric settlement of humans. During the afternoon, after lunch, you can walk to the palace and explore other ancient Tibetian Buddhist monasteries. Overnight at Lo- Manthang.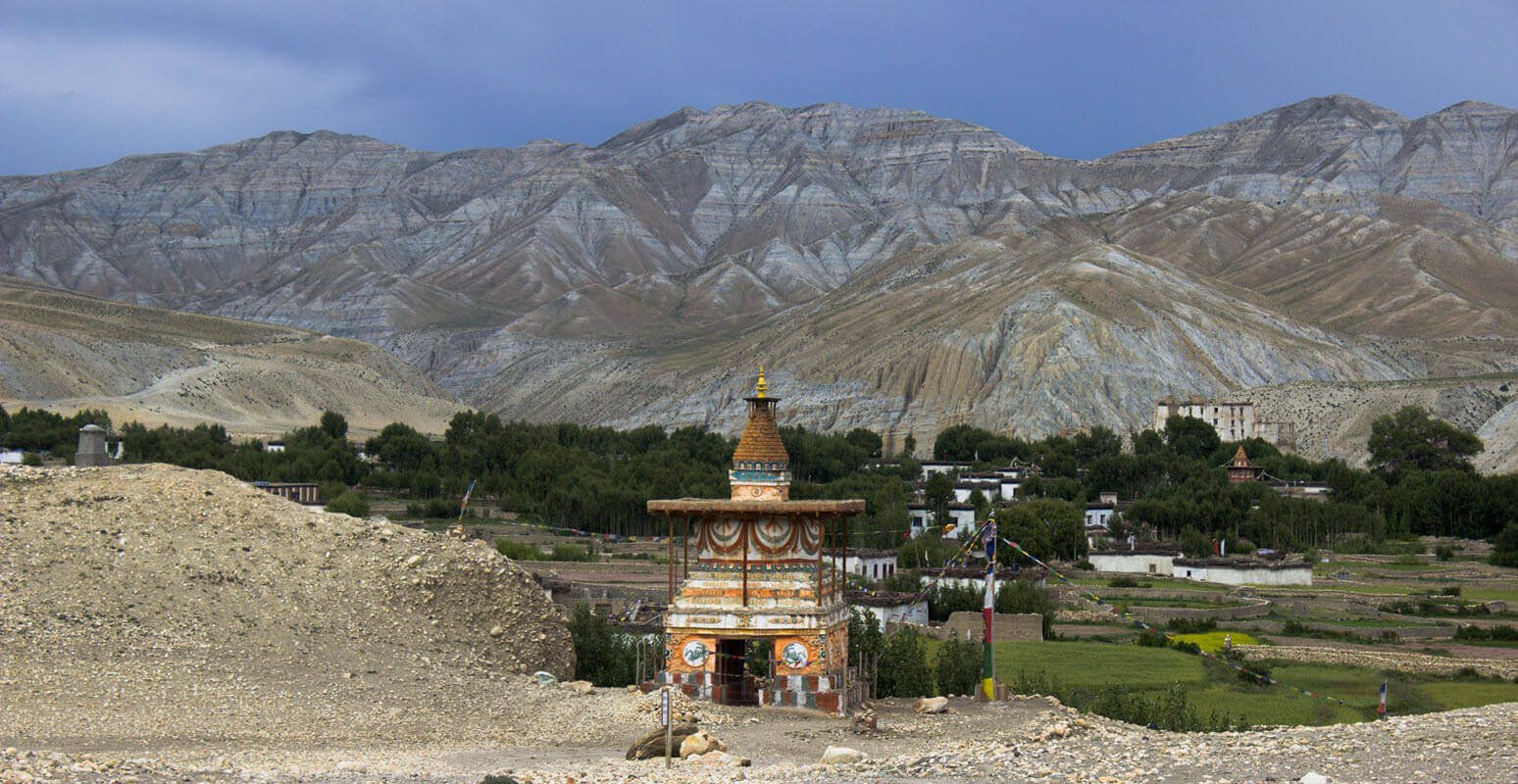 Trek to Dhamkar (3,820m) 7-8 hrs walk
After breakfast, we will exit lo manthang and walk west terrain which will reward us with the splendid views of Lo-Manthang and Charang valley. Trek to Dhamkar led us to the world's oldest Tibetian monastery Ghar Ghompa which was built around the 7th century. Dhamkar is the land of the red cliff which offers us the thrilling walk with different trails above the eroded hills and canyons. We will cross the Dhi Pass at 4100m and reached our destination of the day Dhampar, where we will spend the night at Guesthouse.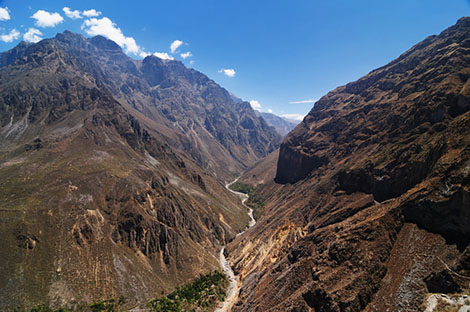 Trek down to Syangboche
Early morning we will leave Dhampar and hike down to Syangboche which offers us with the splendid views of Dhaulagiri and Nilgiri peaks. Rachen Gompa, a mystical Gompa which is believed to be grown by itself at the top of the cave is the major attraction while walking down to Syangboche. Today, you will also explore those places which you have missed while the uphill trek. Overnight at Syangboche.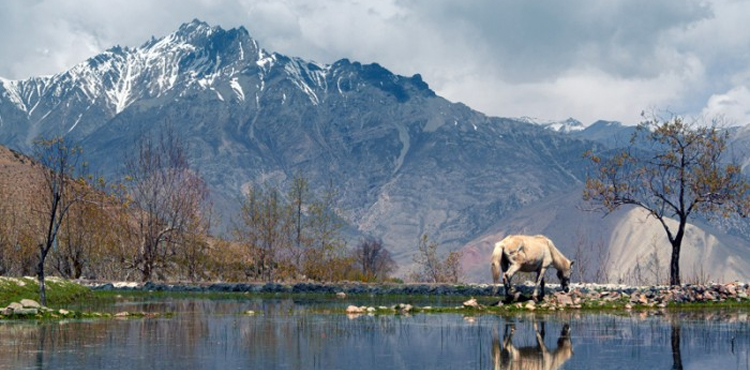 Trek to Chhusang (2,980m) 5-6 hrs walk
It's a returning journey where we will again trace back to the south where we started our journey from. Early morning, after breakfast we will leave for Chhusang which is 5-6 hrs walk from Syangboche. our trek today will include the legendary Chungsi cave Monastery where saint Padmasamvaba meditated around the 7th century. Chhusang offers you the spectacular view of mountains peak and kaligandaki valley. The night will be spent in a Guesthouse.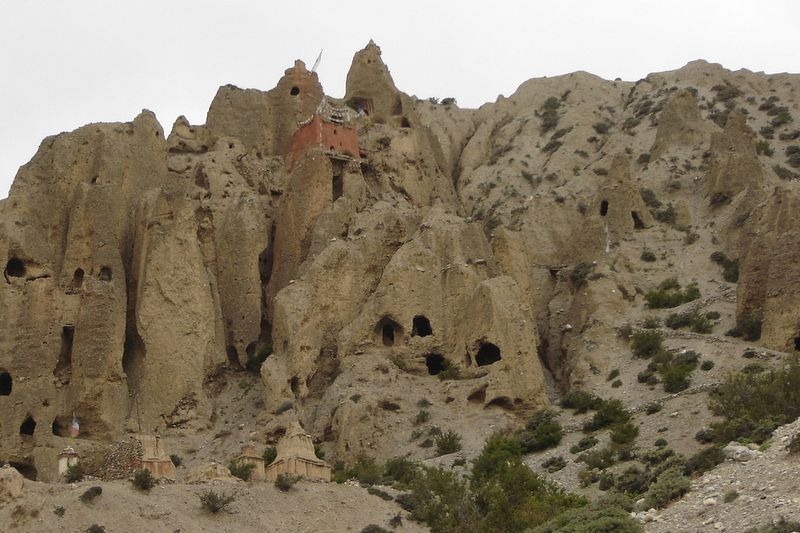 Trek to Jomsom (2,720m)
We will again trace our journey to the south where we will go through the trail of Jharkot village which offers us to explore Tibetan Monasteries with herbal medicine centre and ancient fortress which was once a palace. This will be your last day at mustang so; we will make your trip memorable and entertaining by some fun activities including dancing, singing and farewell program. overnight at Jomsom
Fly to Pokhara and rest
Here, we will return back to Pokhara again. Early morning Flight from Jomsom to Pokhara rewards us with the view of Kaligandaki George from the sky and the breathtaking view of Annapurna and Dhauligiri.we will rest at Pokhara remaining day and walk towards lakeside at night which refresh us after our long walk. Overnight at Pokhara.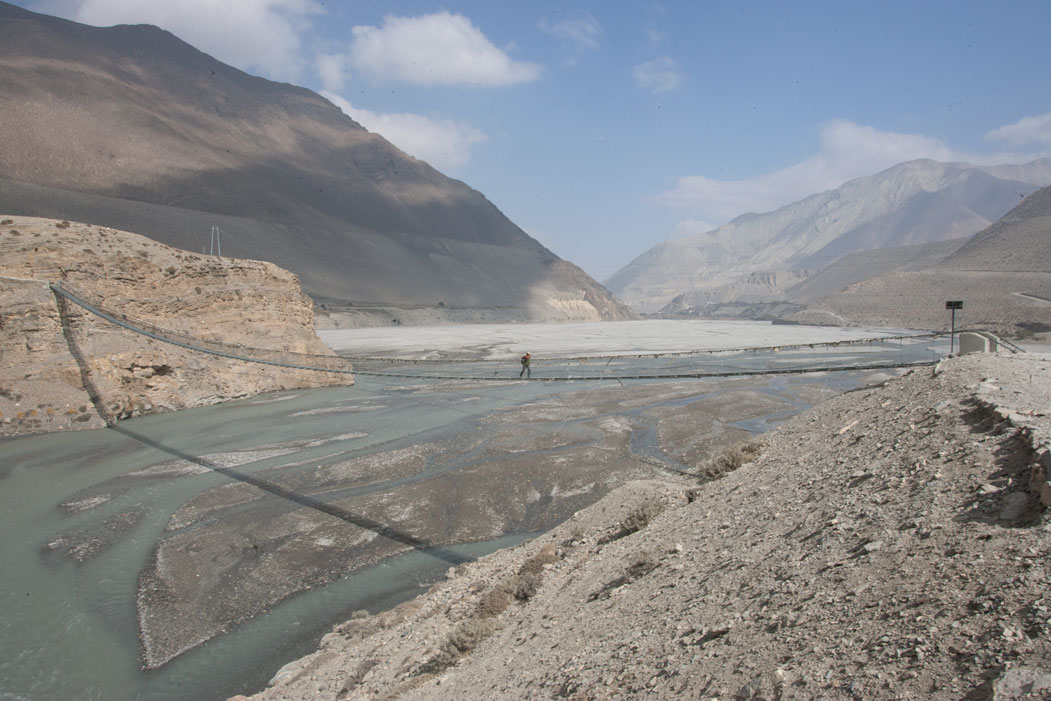 Drive or fly back to Kathmandu afternoon free at leisure.
After breakfast, we leave our hotel early morning for a drive with scenic views along the road to Kathmandu via Prithivi national highway. The drive could take roughly 7-8 hrs to reach Kathmandu. We also have the option for a flight to Kathmandu from Pokhara for 35 minutes. We then do an overnight at our hotel in Thamel.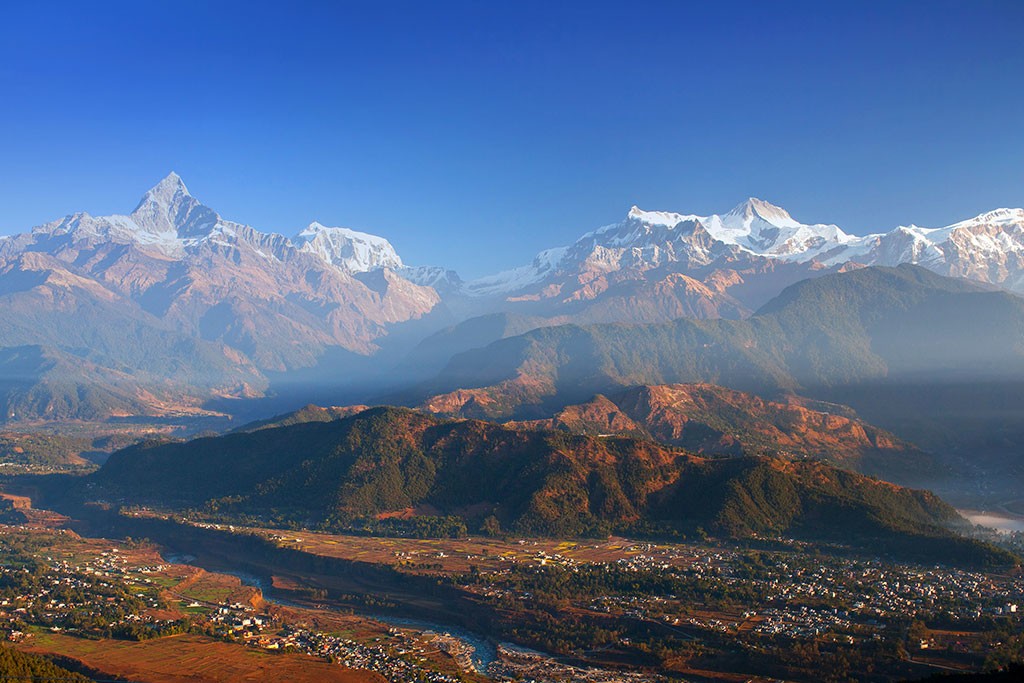 Kathmandu sightseeing
You will explore the heritage site of Kathmandu city. After breakfast you will visit the pilgrimage site Pashupati temple along with swyambhunath and Boudhanath stupa. The next hour you will be taken to visit the city of fine arts Patan Durbar Square, followed by Kathmandu and Bhaktapur Durbar Square.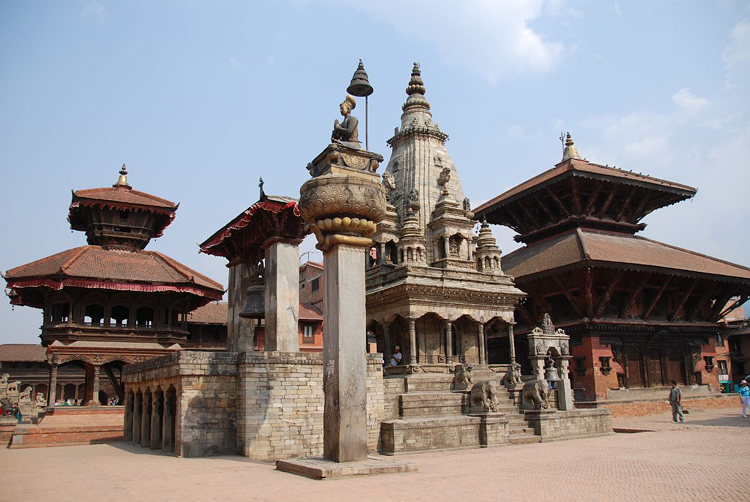 Departure
After Breakfast, we will drop you to Tribhuvan International Airport and wish you for a safe journey as your satisfaction is our prime objectives.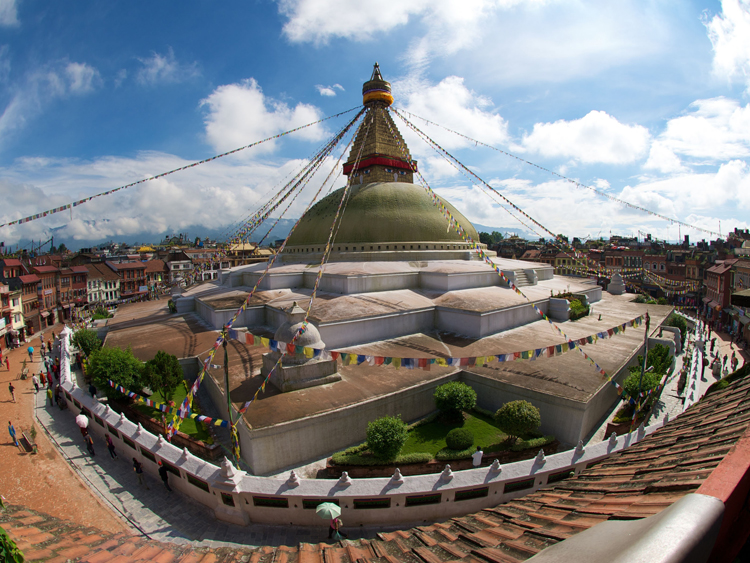 INCLUDES AND EXCLUDES
Includes
Pickup and drop from the airport and Hotel.
Accommodation in Kathmandu and Pokhara as per itinerary
Trekking maps
Ground transportation
Private vehicles cost
Government taxes and service charges
Domestic flight ticket during your trekking journey
Accommodation of lodges, hotels/ homestay
Trekking Entry permit fee
TIMS ( Trekking Information Management System)
Entrance fee to tourist areas
Porter fee
Experienced licenced trekking guide
Farewell dinner before departure
Equipment for the trekkers
Food and accommodations
Excludes
International airfares and Nepal visa.
Travel insurances
Meals and dinner in Kathmandu and Pokhara
Emergency rescue evacuation if required
Extra porter and extra luggage
personal shopping belongings and shoppings
Meals during the trek.
Any alcoholic beverages and your personal expenses such as laundry and phone bills etc.
Gratitude for guide and porters.