.
Bheri river is one of the beautiful and thrilling rafting river that rises in Dolpo district of far west Nepal. Two large tributaries, the Thuli (meaning big) and Sani (Small) join at Ramnaghat to form the main Bheri River. A remote and thrilling river, beautiful scenery, good fishing, unspoilt villages, interesting local people, Blue water, good white beaches, fresh food, camping services and fine campsites are the major highlights of the Bheri river rafting and Fishing. We have combined Bheri river rafting with rewarding Fishing and Bardia Jungle Safari trip to make it more exciting and memorable holidays. We fly to Nepalganj from Kathmandu. It is 1 hour flight with spectacular views of the Himalaya, and transfer to Samjhighat which will take approximately 3-4 hours drive. The drive itself is a unique experience, winding up through the Siwalik Hills and passing through local villages to start the Bheri special fresh water exploration as it witnesses.
ITINERARY
Arrival Kathmandu
Upon Your arrival at Tribhuvan International Airport, we will be happy to welcome you and assist you to your Hotel. You will have a brief orientation about your trek. The afternoon is left open for you to rest and explore your surrounding areas. In the evening, you will be enjoying traditional Nepali welcome dinner and cultural program in an authentic Nepali Restaurant.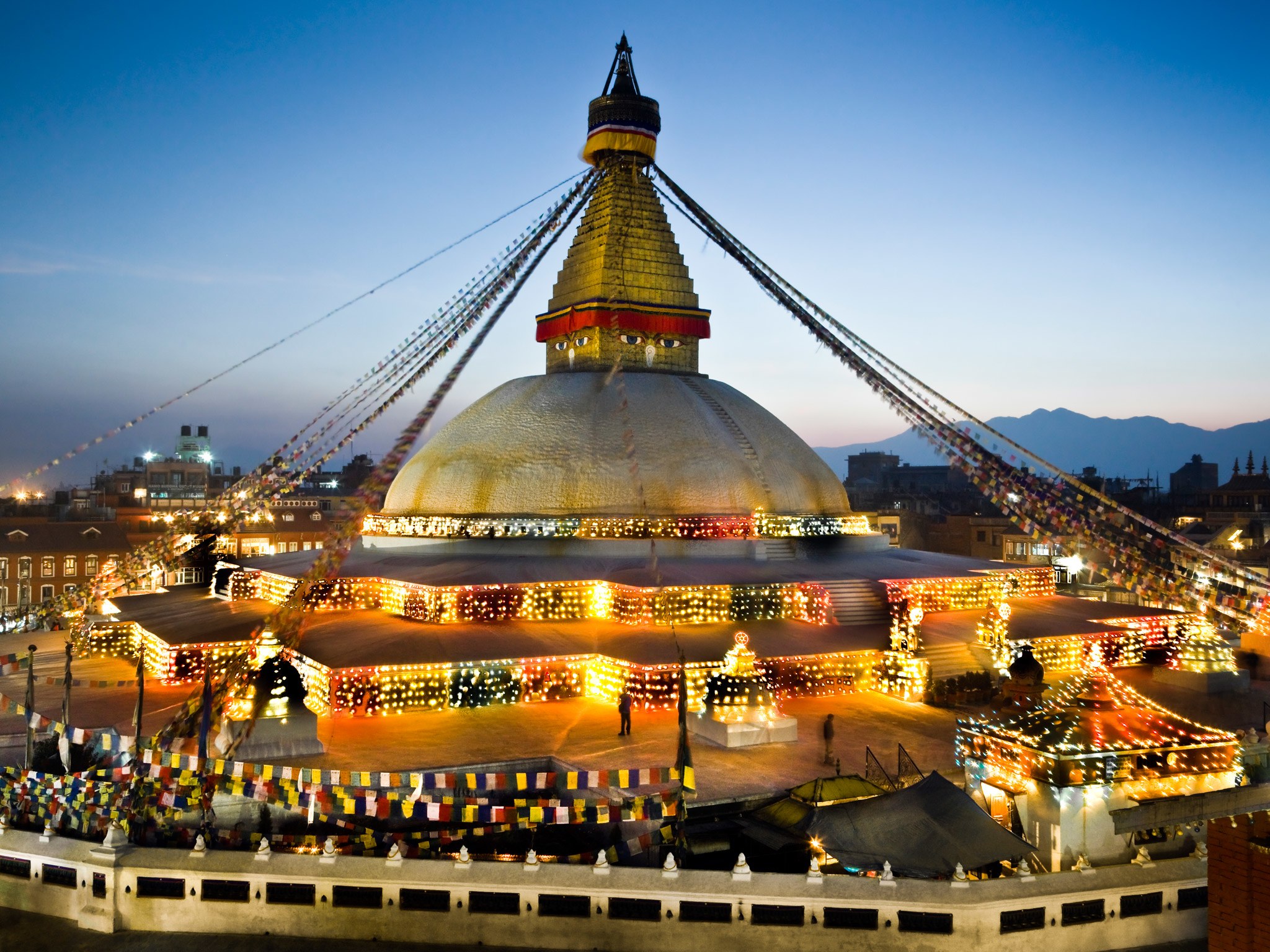 Cultural Sightseeing tours of Kathmandu
After having breakfast at your hotel, you will meet your guide for the half day sightseeing tour around Kathmandu valley. You will visit various temples and palaces listed in the UNESCO World heritage site in Kathmandu valley. Kathmandu Valley flaunts rich Newari culture with unique blend of Hindu and Buddhist influence. The valley of Kathmandu is covered with numerous ancient temples, shrines and palaces. The elegant ancient architecture with intricately carved details shows the prosperous past of the city. The close proximity of the sites and easy transport facilities will give you ample of time to explore these sites at your own pace. After the tour, our Trek leader/Guide will meet you for briefing to help you for the final preparation of the trek.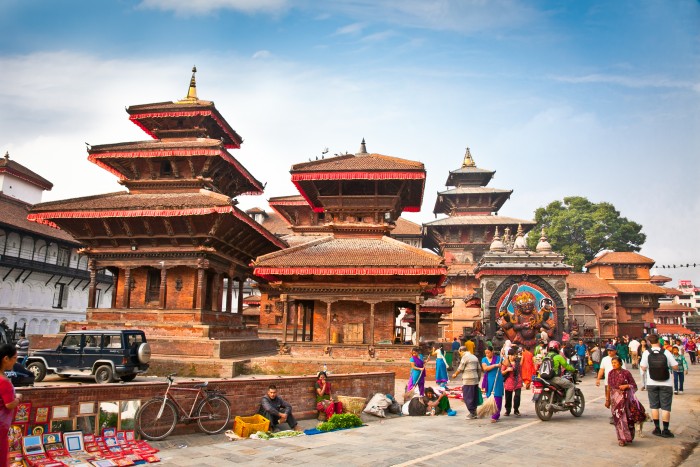 Flight from Kathmandu to Nepalganj
It is 1hour flight with spectacular views of the Himalaya, and transfer to Samjhighat, will take approximately 3-4 hours. The drive itself is a unique experience, winding up through the Siwalik Hills and passing through local villages. Crew waits you by the bank of the Bheri, night at tent. Dinner will be prepared freshly and be layout around the camp.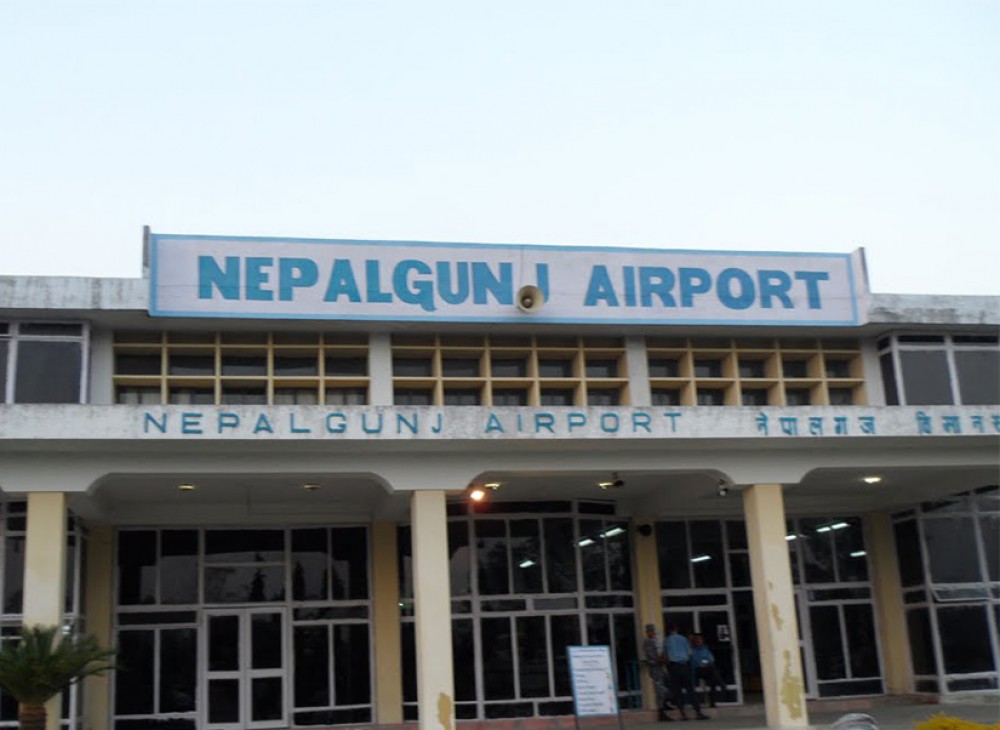 Samjhighat to Kumalgaon
Day begins with hot cup of tea, after breakfast we break campsite and starts on our expedition down on the Bheri. Just 20 minutes after we start, we encounter our first big rapid, one of many to come. The Bheri itself is so remote that it remains a relatively unexplored river of west Nepal. The first section of Bheri is quite rough with twisted bend creating many exciting rapids. We stop for lunch beside the river and take a time to explore the surrounding area, bird watching or simply laze in the midday sun. We continue to encounter more white-water and come to the rest on one of sandy beaches.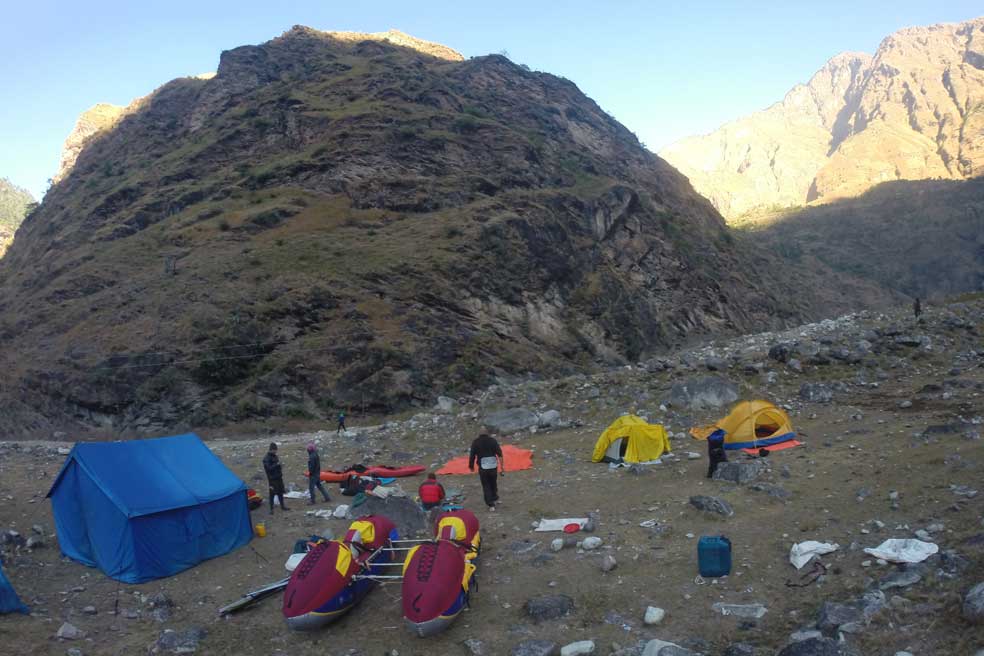 Kumalgaon to Jamu
Very exciting section gives way to a narrow gorge with vertical cliffs of 200-300 feet on either side interspersed with open valley where there are small villages. This area is generally scenic but here also too encountered the white-water. Once again we find one of the many pristine beaches for our camp side for next couple of nights.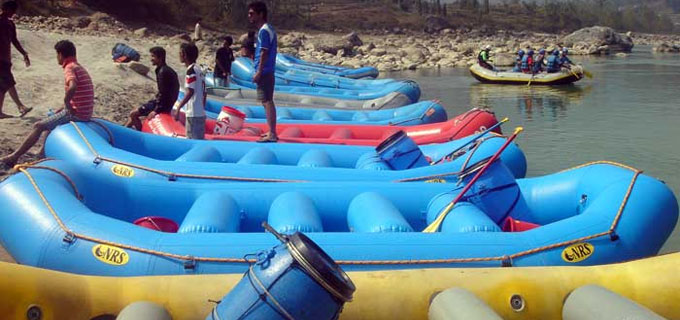 Fishing
We are encountering fishing programs, between Jamu and Chisopani this is the section where you enjoy fishing. Fishing is wonderful in this fresh river area.You have plenty of patience to hook the fresh and tasty local fish such as Mahseer, Bam machha, Asla, catfish. Etc. We fish whole day and cook fresh in our campsite kitchen.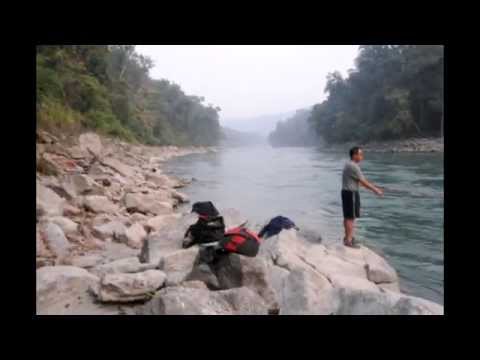 Jamu – End Rafting to Start the Jungle Safari
Royal Bardia National Park in the final day on the river but still holds a few surprises with several exciting rapids to be encountered. After an hour float we arrive at the confluence of Bheri and Karnali. Once again we enter another gorge section, this time opening onto the huge plain, the plains of southern Terai region of Nepal. Through this gorge we enter into the Royal Bardia National Park. It depends how we schedule the program, either continue floating or meet one of thelodge staff and transfer to lodge.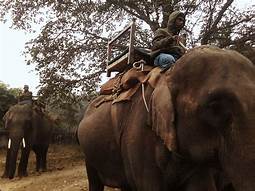 Jungle Safari Activities
We start our Jungle safari riding on an Elephant or a Jeep exploring the tall grassland and the dense Jungle of the Bardiya park region. Bardiya National Park is known for its rich ecosystem, including a variety of mammals, birds, reptiles and water animals. The highlights of the park are Bengal Tigers, Leopards, one-horned rhinoceros (One-Horned Rhino), Sloth Bear , Gharial, Crocodiles, wild elephants sometimes and many beautiful birds that live in the dense forests of the park. We enjoy a wonderful Tharu Cultural Dance in our hotel in the evening. Tharu is the aboriginal community of the region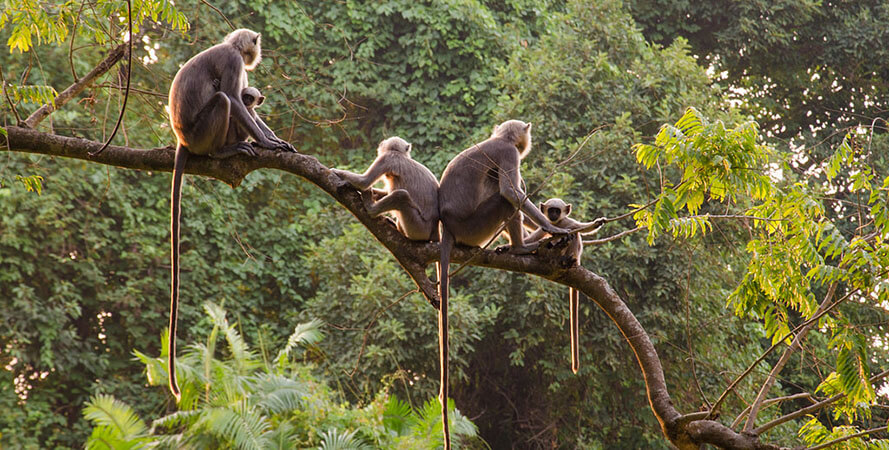 Continue Jungle Safari
We will continue our Jungle safari by traditional canoeing to encounter the reptiles and beautiful birds in the bank of the Bheri river, jungle walk, elephant bathing, visit elephant stable, etc are the program for our second jungle activities. Note : Jungle activities are scheduled according the Lodge management so the program can be either earlier or later on for mentioned program herein. We end the Jungel safari program in the day time and transfer to Nepalgunj airport to fly to Kathmandu. We arrive Kathmandu in the evening to have next day full of shopping or relaxing in the hotel.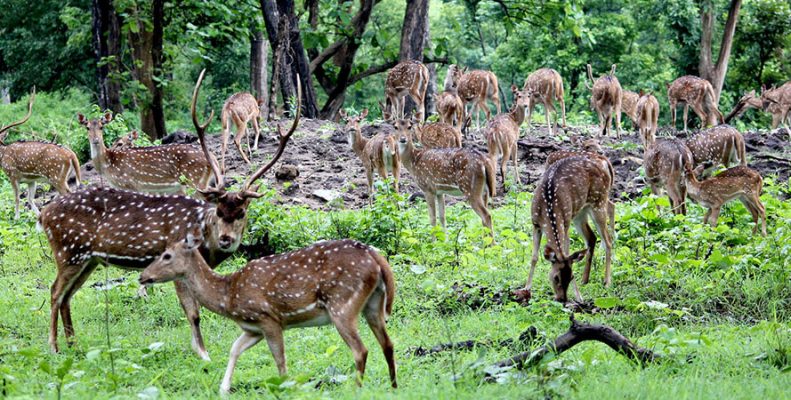 Departure transfer services
Finally, it is time to bid farewell to this wonderful country. Our tour Officer will meet you in the hotel to transfer to the International Airport. Mega International Tours and Travels Pvt. Ltd. is always happy to welcome you back for the Himalayan adventure in Nepal, Tibet, and Bhutan.
.
INCLUDES AND EXCLUDES
Includes
Pickup and drop from the airport and Hotel.
Accommodation of lodges, hotels/ homestay
Trekking permit fee
Trekkings maps
Entrance fee to tourist areas
Porter fee
Trekking guide
Farewell dinner before departure
Equipment for the trekker
Government services charges and tax
Excludes
International airfares and Nepal visa.
Emergency rescue evacuation if required
Extra porter and extra luggage
personal belongings and shopping
Meals during the trek.
Any alcoholic beverages and your personal expenses such as laundry and phone bills etc.
Gratitude for guide and porters.